Radiation monitoring involves the measurement of radiation dose or radionuclide contamination for reasons related to the assessment or control of exposure to radiation or radioactive substances, and the interpretation of the results. So as to ensure caregiver and patient safety, radiation monitoring is an essential part of operation of hospitals with radiation #medicalequipment like  X-Ray, CT, and PET machines that use X-ray (X-ray and CT) and Gamma radiation (PET) for diagnostic purposes. Most commonly used Radiation Monitoring Instruments (RMIs) are:
Survey Meter
Survey meters are portable radiation detection and measurement instruments used to check personnel, equipment and facilities for radioactive levels or to measure external or ambient ionizing radiation fields (to evaluate the direct exposure hazard).
Pocket Dosimeter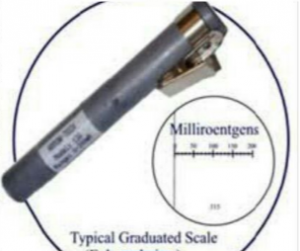 A pocket dosimeter is a pen-like device that measures the cumulative dose of ionizing radiation received by the device, usually over one work period. It is usually clipped to a person's clothing and worn to measure one's actual exposure to radiation.
Gamma Area Monitor
Gamma area monitor essentially monitors the dose rates in an area and if the dose rate exceeds prescribed levels gives out an alarm.