A typical Hospital has OPD, IPD, Emergency/ Casualty, Pharmacy, Laboratory and Imaging departments, OT, CSSD, ICU departments (Read for basic common equipment used in a hospital). For a Cardiac Specialty, in addition to regular equipment required for the various departments in the hospital, the following equipment are required, based on the case mix the hospital wishes to handle. A typical Cardiac Hospital would have – a Cath Lab, Cardio Vascular Thoracic Surgery (CVTS) ORs, EP Lab, Cardiac ICU, Physiotherapy & Rehabilitation and specific diagnostic equipment.
DIAGNOSTICS & IMAGING
ECG, Echo, Ultrasound and Spirometer are the most common/basic diagnostic equipment available in all cardiac hospitals. Typical diagnostic equipment needed and related procedures that may be done in a cardiac facility are as follows: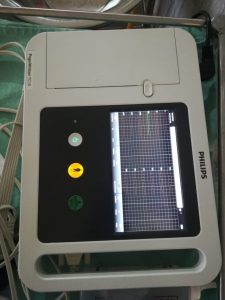 CATHETERIZATION LAB
The most basic equipment required in a cardiac unit is the Cath Lab consisting of Angiography X-Ray system. All other advanced systems are used less frequently today in India and their usage depends on the case load and complexity being handled in the hospital.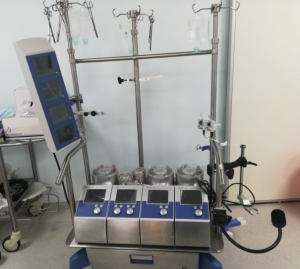 CVTS – OPERATING ROOMS
INTENSIVE CARE UNIT
PHYSIOTHERAPY & REHABILITATION
Physiotherapy involved in rehabilitation of Cardiac patient post procedure may involve – Manual therapy and massage, Hot packs and wraps, Hydroelectric bath, massage, Ultrasound therapy, Breathing exercises as well as Treatment on the traction/suspension table.