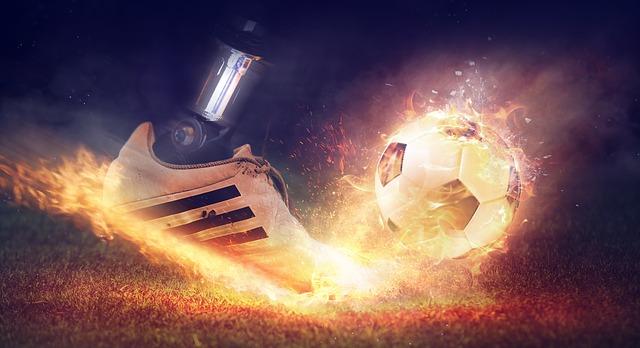 Losing a part of your body can be really debilitating. It is not only physically challenging but can also create a big impact mentally. In modern times, losing a limb due to accidents has become very common. Sadly, we do not realize how much we depend on our lost body part until we lose it. 
According to Access Prosthetics, "there are 2.1 million people living with limb loss in the USA and this number is expected to double by 2050.
Another statistic state that 185,000 people have amputations each year. This estimate is enough to show the state of amputees in recent times.
Fortunately, advancement in technology like prosthetics and reconstructive surgeries has given hope to the amputees who are struggling to live a stable life without a part of their body.  In simple terms, Prosthetics refers to the science of creating and fitting body parts in a human body. A single artificial part is referred to as a prosthesis.
These artificial parts are designed to improve a person's life by helping them regain the function of the lost limb. Recently the science of prosthetics is gaining momentum as it is helping people restore the appearance and functioning of the limb they lost.  Moreover, these prosthetic limbs are cost-effective and made of lighter materials like plastic, aluminium or composite materials. This makes it easier for amputees to remove and rotate their prosthesis without much effort. 
Similarly, Reconstructive Surgery has also helped people enhance their way of living. Reconstructive Surgery refers to a surgery that is performed to restore function or normal appearance by way of reconstructing the defective organs of the body. This type of surgery ensures that a person gets back to looking and feeling like his normal self.
Ways in which prosthetic surgeries have changed lives of people
 There are many ways in which prosthetics and other surgeries like knee replacement surgery, reconstructive surgeries, etc have changed the lives of people and have made them physically as well as emotionally strong. Let us take a look at how prosthetics changed the lives of thousands of amputees who had almost lost hope of their recovery.
Regaining lost motion 
 People who have lost a part of their body often find it difficult to move around due to limited mobility. This creates a negative impact on their daily lives as well as their work. With the introduction of the prosthetic limb, amputees regain their lost motion and become as mobile as possible.   
Mentally strong and confident
 Other than having problems in movement and doing their daily activities, amputees also face problems of self-image that makes them mentally weak.  Getting a prosthetic limb that meets their needs makes them more confident and happier about themselves. This also leads to improved self-image and quality of life as well. It inculcates a feeling of confidence in them which they lost earlier.
 A better outlook in life
 According to the Amputee Coalition of America, amputees feel less discomfort with their conditions when they wear prosthetic legs. This is because it gives them the ability to blend better with the crowd around them.  Reconstructive Surgeries also help them lead a normal life. This, in turn, changes their psychological outlook in life. Moreover, they also become efficient enough to pursue what they always love but couldn't do so due to the loss of a limb. In fact, there have been people who pursue their passion even after losing a limb just because of prosthetics.
 Prosthetics for sports
 Prosthetics has not only helped people perform their day to day activities with much ease but it has also helped sports athletes who are amputees to engage in sports even after losing a limb. Athletes like Mike Schultz who is an X game pro and Olympic track trailblazer Oscar Pistorius are doing their best with prosthetics even after being amputees. Thus, prosthetics can help a person who has lost a limb to enjoy their chosen sport with much ease.
 Prosthetic surgery: A new ray of hope
 It will not be wrong if we say that prosthetic and reconstructive surgeries have created a huge positive impact on the lives of people. These surgeries have opened new doors for a better and confident life. They not only help in regaining lost movement but also make a person mentally strong by improving their self-image. Losing a leg or an arm is nothing less than devastation but surgeries like prosthetics, replacement and reconstruction have made lives of such people much easier and happier. They can now move freely and do what they always wished for in their lives.
Oral Cancer rehabilitation through prosthetics
With advancements in this field, the availability of speciality treatments like oral and maxillofacial prosthetics has increased which provides post-cancer surgery rehabilitation for cancer survivors and patients. Specifically, the replacement of structures in the head, neck and face region is highly achievable. Fitting of the artificial prosthesis of the upper palate in the mouth with artificial teeth is done for oral cancer survivors. Patients who couldn't eat or drink properly post their cancer surgeries have found back near to normal lives with the help of such prosthetic procedures. They can now eat, drink, and be just like any other normal person.
Just the way prosthetics are changing lives of people, PrimedeQ is changing the landscape of medical treatment by providing access to multiple affordable, good quality medical equipment options both new and used to small scale hospitals and clinics. We aim to bring down selling costs considerably for sellers through our virtual platform.
Another strong feature of PrimedeQ is service and repairs of the spares which considerably improves the life of the equipment and lowers the running cost.