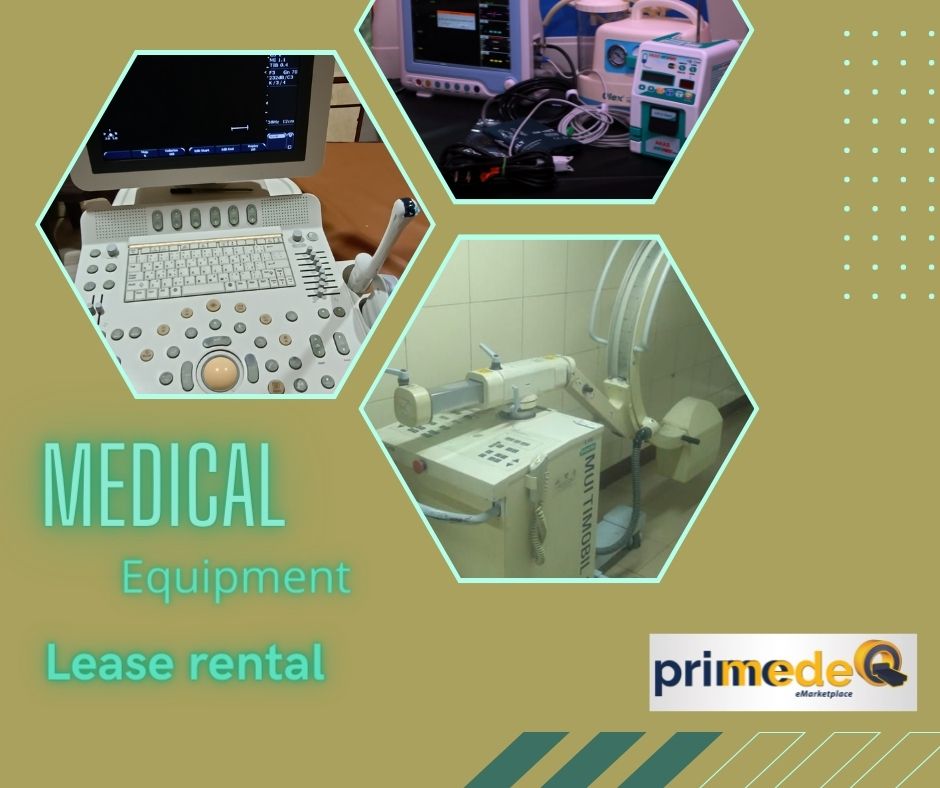 When you start a hospital, owning all the medical equipment may seem to be the most normal thing to expect. However, high upfront costs or investment means this option is not for everyone. Not everyone has the funds to deploy all upfront. This is especially true of a group of young doctors joining hands. They may have the knowledge, skills, experience and patient base, but neither large amount of funds to deploy upfront nor the credit-worthiness to take loans. Even if taking loans is an option, the banks/ lenders require 25%-30% promoter's contribution upfront and may place restrictions on your future financial operations to ensure that you are able to repay your loan. Leasing medical equipment can be a very good option if there is paucity of capital, but abundance of talent and potential.
The sentimental appeal of owning your equipment could often be strong, but, practically speaking, leasing can free up significant cash for small and medium hospitals.  Leasing capital equipment frees up cash for other financial needs of growing hospitals. If you are setting up a new venture or looking to expand, but can't afford to buy new equipment, then leasing medical equipment is a good idea.
Advantages and disadvantages of leasing medical equipment
Leasing medical equipment may cost more, but preserves capital and provides financial and operational flexibility for new hospital businesses.
Leasing capital equipment advantages:
Lowers upfront costs, compared to buying equipment outright. Lease rentals usually do not require down payment and allow you to procure all required equipment without any expenditure and get started.
Cost of equipment maintenance is that of the owner, i.e. the lessor, as they own the equipment. This is a significant saving.
Provides income tax savings, because you can deduct your lease rental costs as a business expense.
More Attractive Balance Sheet – Monthly lease payments are treated as a business expense instead of long-term debt. Having low debt on your balance sheet helps you secure financing to fund your business.
Flexible terms. Leasing is usually easier than debt and has more flexible terms than loans for buying equipment. This can be a significant advantage if your credit rating is not so good.
Removes the hassle of disposing old equipment. Leasing also passes on the problem of obsolescence onto the lessor. You are free to lease new, higher-end equipment after your lease expires.
Leasing medical equipment also has disadvantages such as:
Higher overall cost – Potentially higher overall costs, depending on the length of the lease's term
You do not own the equipment – The inability to consider leased equipment an asset and hence no depreciation deduction on your tax return, unlike the tax benefits of ownership
Obligation to pay for entire lease term – You are obligated to make payments for the entire lease period even if you stop using the equipment. Even if you have option to terminate the lease early, there would be large early termination fees that always apply.
Advantages and disadvantages of Buying Equipment
As against medical equipment leasing, what are the advantages and disadvantages of outright purchase of medical equipment?
Ownership & depreciation benefits – The most obvious advantage of buying medical equipment is that you gain ownership of it. You can also claim depreciation, leading to tax savings on it. This is especially advantageous when the asset has a long useful life and is not likely to become technologically outdated in the near future, such as hospital furniture.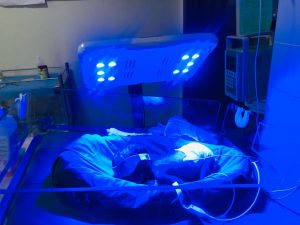 Disadvantages of Buying Equipment – However, high initial cash out-go means you must have deep pockets. The biggest disadvantage of buying and owning medical equipment is that it may become obsolete or run the risk of being under-utilised or even un-utilized. This means you are not earning enough out of it. Yet, a profitable resale may not be an option because medical equipment depreciate fast and have very little resale value.
Should your hospital lease or buy equipment?
The answer depends on your situation. Leasing medical equipment can be a good option for hospitals who have limited capital or who need equipment that must be upgraded in a few years. On the other hand, purchasing equipment can be a better option for established businesses with significant cash flows or for equipment that has a long usable life.
—————————————————————————————————————————
PrimedeQ is an e-Marketplace for buying, selling, rental, servicing and spares of medical equipment. We offer all types of used / refurbished medical equipment , including ECG machine and other diagnostic equipment, endoscopes, OT equipment, Laparoscopic Equipment,  Lab equipment, X-Ray, TMT, anesthesia machine, ultrasound machines etc.  We offer  repair services for all types of medical equipment including Lab equipment, microdebrider,  laparoscope , rigid and flexible endoscopes as well as EUS (Endoscopic Ultrasound Units) and ultrasound probe etc.
Contact us for medical equipment leasing and rental at 7019759765.