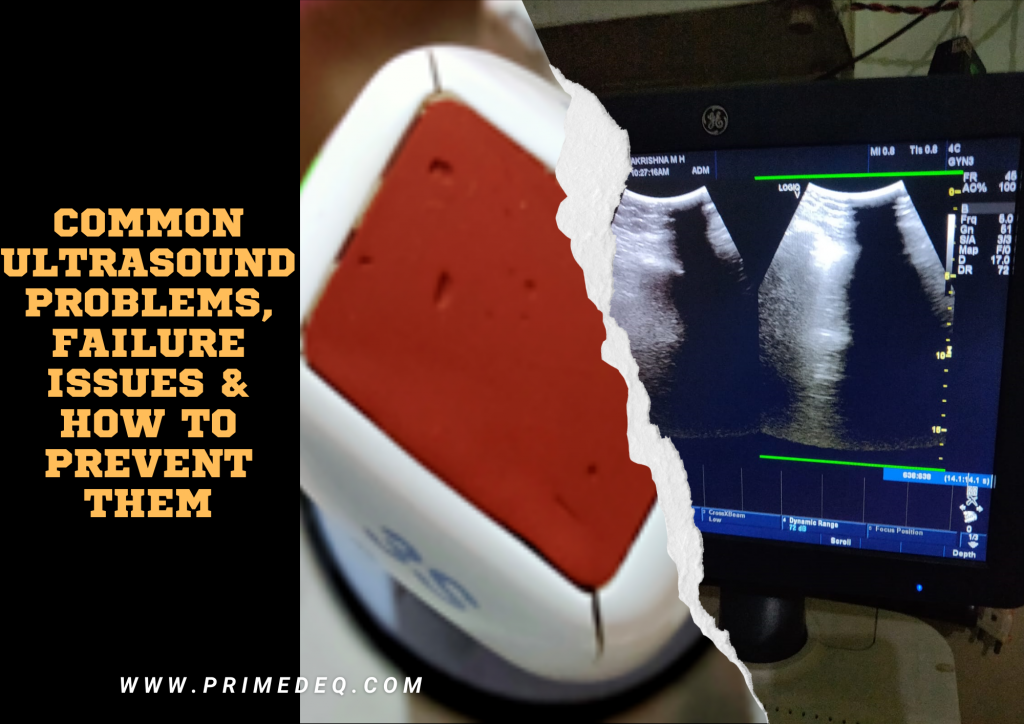 Proper usage and regular preventive maintenance of USG can prolong its life. In a study done on causes of Ultrasound machine failures in 2018, the main cause was found to be software corruption (31%) followed by ultrasound transducer issues (29%). At a broad level all the common problems in ultrasound machines, failures and frequency can be classified as below:
Software – 30%
Hardware – 40%
Probe – 30%
Software corruption in ultrasound machines
Software corruption or system reboot – The most common cause for software corruption is improper shutdown of the machine. Many users are impatient and instead of waiting for the system to completely switch-off, they force shut down by switching off the main power. This abrupt shut down causes software corruption. So as to minimize any problems with software, ensure proper shutdown procedure. Watch the video below for proper shutdown.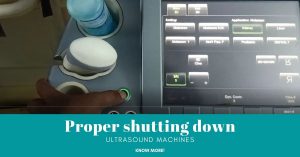 Hardware Failures in ultrasound machines
Input hardware failures included all sensing equipment, such as barcode scanner, and all keyboard command keys (13%).
Core hardware failures included the computer central processing unit, disc storage, batteries, and cables (5%).
Input and core hardware failures are less common and may need replacement if they become faulty. On the whole gentle handling of keyboards, cables and other components will lead to longer life.
Output hardware failures included image display issues such as image artifacts as observed on monitor, image artifacts as observed on hardcopy, and all printing problems (22%).
Image artifacts are very common and can be a big nuisance. Artifacts occur due to many reasons. They are commonly caused due to electrical interference within the vicinity of the ultrasound machine. Read more about it here –
https://www.primedeq.com/blog/identifying-cause-of-and-handling-artifacts-in-ultrasound-machines/
Repair of damages & defects in Ultrasound probes
Ultrasound probes or tranducer issues are among the most common problems in ultrasound machines. Ultrasound probe problems are categorized into six different subcategories of physical, defects of the probe itself, black shadows arising from the probe, sheath/shell, general defects, and cable and signal loss. Read more about it here
https://www.primedeq.com/blog/most-common-probe-damages-defects-that-can-be-repaired-if-detected-in-time/
https://www.primedeq.com/blog/ultrasound-probe-repair-how-to-decide-to-repair-or-replace/
---
PrimedeQ is an e-Marketplace for medical equipment. We offer all types of used / refurbished medical equipment on Sale, including Ultrasound machines and repair services for ultrasound probes,  Lab equipment, X-Ray, TMT, ECG, anesthesia machine, endoscope and ultrasound probe repair services etc. Contact us on +917019759765 or +918971223957 for any medical equipment or related spares & services.